The Model Air Club of Nice and South-East
M.A.C.N.S.E
( familiarly called Macnice )
was founded in 1938

( Statement in the Official Journal on 1938/06/14 ) by Mr Pierre Andréis ...

Club Affiliated with the French Federation of Aeromodelism under n ° 566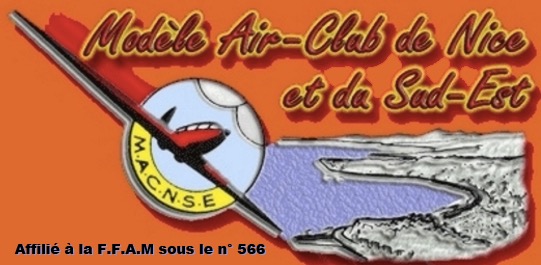 WELCOME
 This site is primarily for you. It must be practical.

It is made for :
Provide you with information on most of the questions you have about us and many more ...
It is built in two parts :
The first, visible to all audiences.
One second, accessible only after registration on the site
( reserved exclusively for registered club members and their friends ).
---